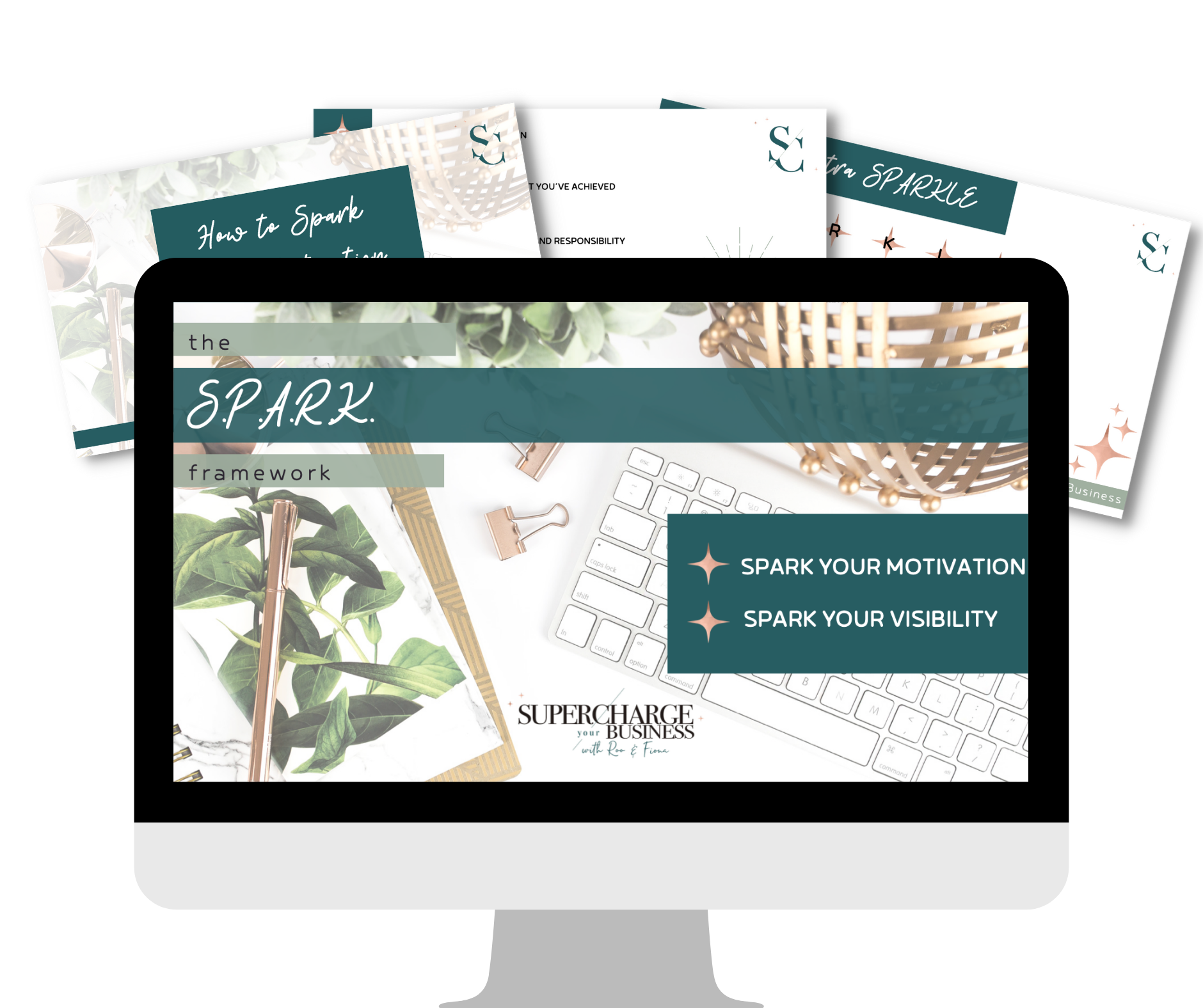 The SPARK Framework
Use the S.P.A.R.K. steps to develop you and your business:
5 Steps to Supercharge your clarity, focus and motivation (the mindset magic)
5 Steps to Supercharge your visibility (get seen by your target audience) 
Each letter of S.P.A.R.K. denotes an action you can take! You'll be consistently serving yourself the right reminders to make fearlessly showing up for your business effortless and FUN!
Download this PDF and you'll have a pocket sized Roo & Fiona cheering you on, every step of the way to business success.
Let us share the SPARK with you...
Just pop your email address below and we'll get this glorious download on its way to your inbox, pronto!
We're sharing common pitfalls when it comes to motivation and mindset and how you can SPARK and solve them as well as visibility pitfalls and how you can SPARK(LE) and come out winning.
Go on, you know you want your mits on those savvy secrets…
Check your inbox to confirm your subscription